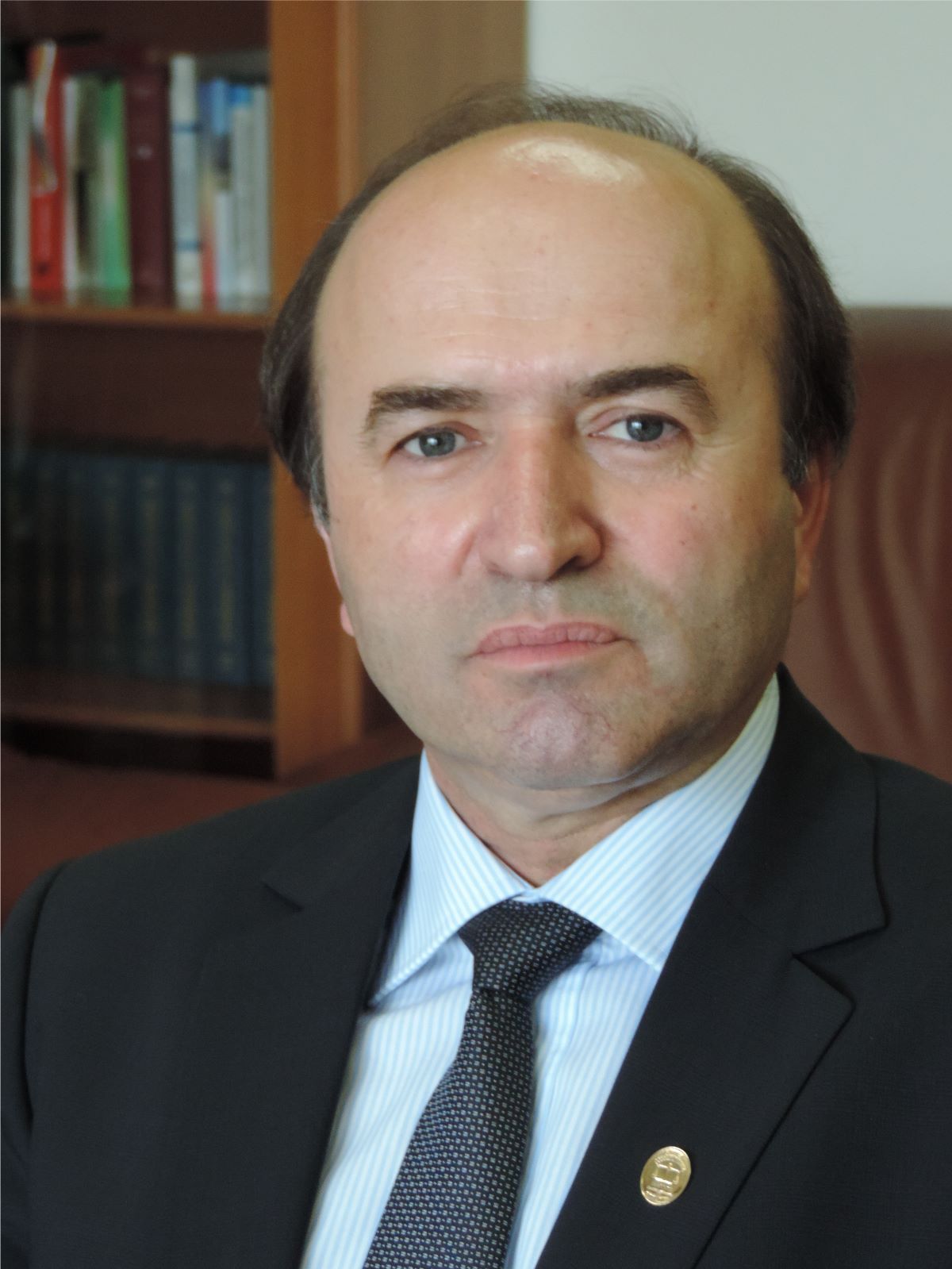 Welcome to "Alexandru Ioan Cuza" University of Iasi, the first higher education institution in Romania!
For the last century and a half, Alma Mater Iassiensis has been guiding the new generations towards their professional and personal development, while exploring the boundaries of human knowledge in the spirit of truth, welfare and desire to move forward for the benefit of the citadel. The evolution of our academic community bears the mark of our predecessors' efforts, who offered us both a priceless cultural heritage to treasure and enhance and a great patrimony to wisely manage according to our academic mission. The halls and lecture theatres of our university take over the youth and curiosity of our students, but its historical dimension is remarkable and is due to some great personalities, especially prince Alexandru Ioan Cuza and minister Mihail Kogălniceanu, who made the foundation of the First University in Romania possible. Other significant Romanian intellectuals, like Titu Maiorescu, Alexandru D. Xenopol, Constantin Stere, Petru Bogdan or Alexandru Myller, joined the founders of our university and brought their contribution to the development of our institution.
Whereas by the time it was founded, on the 26th of October 1860, the university had only 3 faculties (Law, Philosophy and Theology), it currently provides for accredited studies to all of its 15 faculties. The educational offer covers a broad range of areas of study for all three academic levels, bachelor, master and doctorate, while contributing to the training of valuable professionals. The challenge of adapting the curricula to the needs of the labour market is approached from the perspective of its usefulness to community, and as a result of the added value given by our alumni, who are able to successfully integrate to a changing world.
In accordance with the need for modernization, our university has known a paradigm shift focused both on the quality of the study programmes, and methods of assessment and funding in relation to research projects and career guidance. In the context of the international interdisciplinary and trans sectoral mobility development, one of our top priorities is internationalization. Hence, bilateral agreements have been signed with more than 300 universities from 28 countries so far. Our continuous efforts have ranked us on the first place among Romanian universities, in terms of the number of students who perform international mobilities each year.
Beyond any remarkable teaching and research activities, beyond any priceless awards and honours, beyond any notable European and international ranking, whenever we proudly represent Romania, the "Alexandru Ioan Cuza" University of Iasi remains a community. A community which has well established its identity and built itself a durable system of values, founded on our well-deserved reputation as a cradle of educational and scientific quality. A community which undertook the role of a pioneer, a catalyser of valuable ideas and a promoter of excellence.
May you have a lot of success!
Rector,
Professor Tudorel TOADER, Ph.D.