An epic way of exploring the wondrous anatomy of Science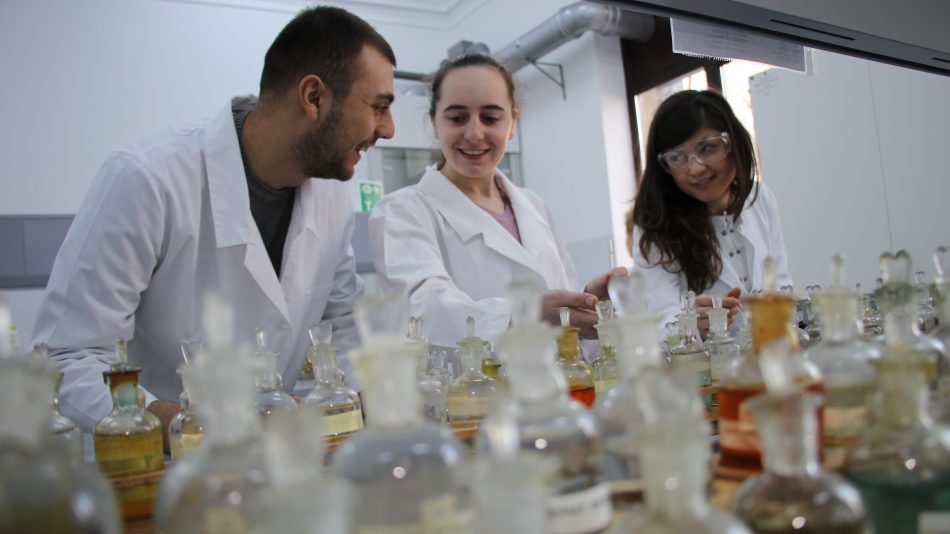 Overview:
Alexandru Ioan Cuza University of Iași offers this module to students from all over the world, who share an interest and passion for science and technology. This course pack is designed to enrich your theoretical knowledge and practical abilities in Hard Sciences, to broaden and improve your experimental skills, data processing and reporting capacity. You will be able to tap into a variety of topics, such as: artificial intelligence models and machine learning, mathematics, optics, lasers and spectroscopic techniques, numerical simulations in physics, environmental and materials chemistry, as well your very own first-hand experience in fast imaging, sky map reading or bird-watching.
Number of contact hours: 40
Assessment method: Multiple choice test
Contact (module coordinator): Lecturer dr. Ionut Topala (ionut.topala@uaic.ro)
MODULE OUTLINE
Lectures(L) and workshops(W)
Introduction to cryptography (W)
Nature-inspired methods for solving problems (L)
Virtually intelligent virtual assistants (W)
A hands-on experience in machine learning (W)
High energy particle physics (L)
Lasers and optical equipment (W)
Fast imaging of plasmas (W)
Numerical simulations in physics (L)
Basic mathematical structures used in cryptography (L)
Mathematical models in Life Sciences (L)
Applications of Probability Theory (L)
Astronomy & sky map reading (L&W)
Romanian herbalism and Romanian ornithology (L)
The flora and fauna of the Iasi Botanical Garden (W)
Aquatic chemistry (L&W)
Unveiling the atmosphere's concealed culprits: the nanoparticles (L)
World of silicon: one of the biggest stars of the Periodic Table (L)
APPLY NOW !