International Relations Office
The aim of the International Relations Office is to support the internationalisation policy of the University, to create and maintain the image of Alexandru Ioan Cuza University of Iaşi, in its quality of forum for education, science and culture in Romania and abroad.
In order to reach this aim, the International Relations Office follows three directions:
International Relations;

Public Relations;

Relations with the local and national media.
the reference library of our Department (Information Centre) is at your disposal providing: brochures from universities in our country and abroad, materials containing information about possibilities to study (and finance your studies) abroad;

information concerning the conditions for obtaining grants abroad, offered by different institutions, national and international organisations;

we are in charge of the formalities for traveling abroad of our academics, administrative staff and students (including information about obtaining visas);

we are at your disposal with materials presenting the university, in case our academics and students travel to a foreign university;

we look for partnerships for different international programmes;

we offer technical assistance for elaborating projects;

we contribute to the organisation of seminars, conferences etc.;

we contribute to the organisation of schedules for foreign visitors (accommodation, visits);

we advertise the actions which take place in our University, with the help of the media;

we draw up the official correspondence related to the initial establishment of contacts with universities abroad;

we present to our students the international programmes in which our University is involved or to which it has access (Erasmus, Leonardo, CEEPUS, etc.);

we offer information about and establish contacts with organisations such as: Fulbright, Monbusho, The British Council, The French Cultural Centre, The German Cultural Centre, etc.;

we take care that the money allocated for international projects is well used;

we study the educational offer on the Internet;

we offer consultancy about how to create the image of the faculty;

we are involved in publishing the information bulletin of the University, providing data about the actions which are part of the competence field of our Department;

we elaborate informative/ advertising materials in Romanian and in foreign languages promoting the University image and our Department abroad.
Address:
ALEXANDRU IOAN CUZA UNIVERSITY
INTERNATIONAL RELATIONS OFFICE
Bulevardul Carol I, nr.11, 700506 Iaşi, ROMANIA
Fax: +40 232 20 1802
Open for public: Monday – Thursday, 10.00 – 12.30

Ioana Andreea SERAFINCEANU
E-mail: ioana.serafinceanu(at)uaic.ro
International Partnerships Office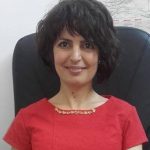 Gabriela Cornelia BÂRGĂOANU
E-mail: gabriela.bargaoanu(at)uaic.ro
Telephone: 0232 20 1022
Counseling to international students who consider studying at Alexandru Ioan Cuza University of Iași as FULL-DEGREE students

International Summer Courses "Romania – Language and Civilization"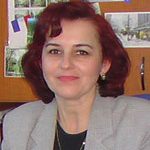 Ionela Lăcrămioara CIOBANAȘU
E-mail: ionelac(at)uaic.ro
Telephone: 0232 20 1112
Inter-University Cooperation Agreements with the Francophone countries and academic exchanges within the framework of AUF  (Francophone University Association)

Draws up the order of the day of the University Executive Board for the International Relations Department

Procedures for travelling abroad

"Eugen Ionescu" Scholarship Programme for PhD studies and postdoctoral research

Study abroad scholarships and grants (AUF, ACBS etc.)

Assistance to French-speaking lecturers at UAIC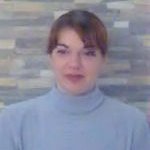 Gina MARINESCU
E-mail: gina.marinescu(at)uaic.ro
Telephone: 0232 20 1839
Inter-university collaboration agreements

Procedure for outgoing mobilities

Counseling to Romanian students concerning mobility (including incoming and outgoing student mobility within the Utrecht network – AEN and MAUI)

JASSY International Summer School

Student exchanges within academic partnerships (exchange students) and on their own (free-movers)

Assistance to foreign lecturers at UAIC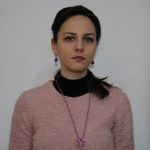 Ana-Maria OPRIA
E-mail: anamaria.opria(at)uaic.ro
Telephone: 0232 20 1021
Promoting events organized within IRO

Managing web pages

Writing press releases on the activities and projects managed by IRO;

Drawing up statistical reports on IRO activity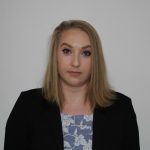 Norica – Luminița BĂCILĂ
E-mail: norica.butnaru(at)uaic.ro
Telephone: 0232 20 1780
Andreea-Cătălina CIRIDARIU
E-mail: andreea.ciridariu(at)uaic.ro
Telephone: 0232 20 1821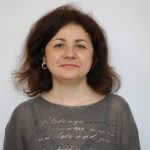 Ioana Carmen PĂŞTINARU
E-mail: ioana.pastinaru(at)uaic.ro
Telephone: 0232 20 1021
ERASMUS+  with Programme Countries (EU) (incoming staff mobility)
ERASMUS+ with Partner Countries (non-EU) (incoming and outgoing student and staff mobility; bilateral agreements)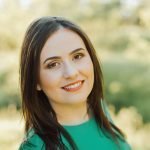 Cerasela Florentina PIȘTA
E-mail: cerasela.jufa(at)uaic.ro
Telephone: 0232 20 1113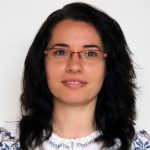 Alina-Mihaela ROBU
E-mail: mihaela.robu(at)uaic.ro
Telephone: 0232 20 1821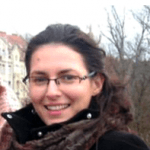 Petronela SPIRIDON – URSU
E-mail: petronela.spiridon(at)uaic.ro
Telephone: 0232 20 1812

Alexand
ra TEODORESCU
E-mail: alexandra.teodorescu(at)uaic.ro
Telefon: 0232 20 1021
ERASMUS+  with programme countries – EU (outgoing staff mobility; bilateral agreements)

EEA Grants (outgoing and incoming staff mobility; outgoing and incoming student mobility; bilateral agreements)